Dear colleague,
i keep receiving error messages as i am editing the website:https://ut-lhcb.web.cern.ch/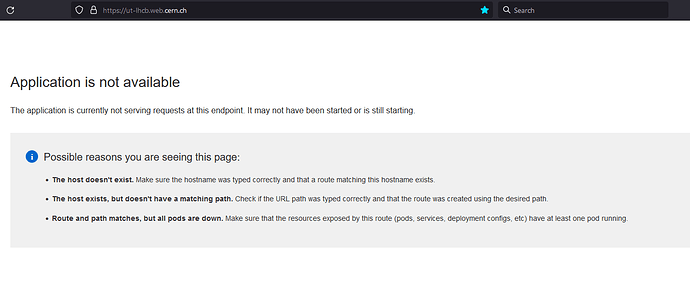 thanks for your help.
Joao
Hi Joao,
I see that the website was made 2.5 days ago. Any chance that you got this message for just a few minutes before it became available? I see that it's working normally now.
I don't see any errors logged.
thanks Konstantinos.
basically this happens when i tried files of ~25MB.
as i stopped these uploads this error is no longer generated.
I'll make some more tests and contact yo if needed.
thanks again,
joao