Short answer: No.
Long answer:
A user [X] writes something on Drupal Community, and someone [Y] replies with a post either on Drupal Community or through a Drupal Community private message (PM). Thus, Drupal Community will normally notify user [X] about this message automatically through an email.
Now, if the user [X] wants to respond, MUST do it either on Drupal Community itself, as a new post, sending a [PM], or by clicking over the link of the email this user got, where it says 'Visit [Message|Topic] to respond'.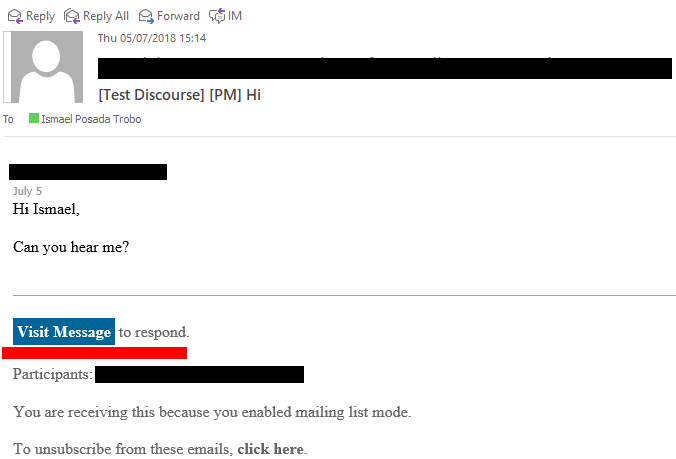 Users NEVER should try to reply the message through email, otherwise this message never will be delivered and after some time, a notification like the following one will be received:
Delivery is delayed to these recipients or groups:

Some User (noreply@drupal-community.web.cern.ch)
Subject: RE: [Drupal Community] [X] Xxxx xxxx xxx xxx
This message hasn't been delivered yet. Delivery will continue to be attempted.
The server will keep trying to deliver this message for the next 1 days, 19 hours and 52 minutes. You'll be notified if the message can't be delivered by that time.