Hi WebTeam!
I found out there is a component I would really like to use, since most of the websites we have to migrate in our team use a similar pattern. I am referring to these boxes with an icon1, category2, short description3 and links collection4 on this page of the WebTools site:
https://webtools.web.cern.ch/technologies/drupal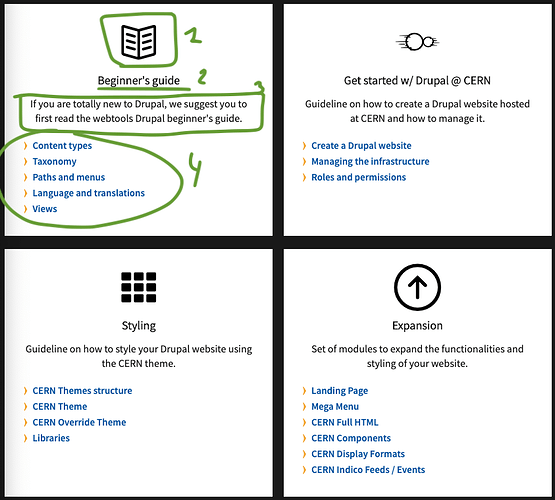 Is it available somewhere? I implemented something similar on the new Procurement website (https://test-procurement-d8.web.cern.ch/) for the navigation on the main pages, but it required a lot of theming and a complex combination of views to make it work (I wanted to make it maintainable for the final users so I didn't want to create countless menus or another content-type).
If this pattern was included on the CERN theme, it would be very useful to my team, since we could implement secondary navigation using it

Please let me know!
Thanks, and regards,
Óscar