Hi!
I was wondering if there is a way to easily reference CDS records from Drupal, disregarding whether they are photos or videos.
I would like to have let's say a 'general' Document content type, where you could have a CDS record being the document, or link to an external URL, or upload a file to the site. Something like this: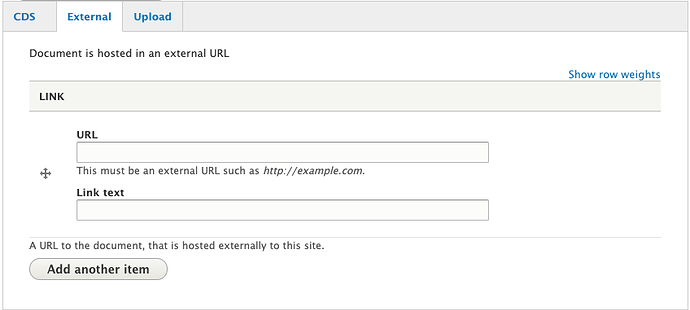 I thought this approach was working, but then I realised that the CERN CDS Media field works only for photos and videos…
For example, if I try to link to this record: https://cds.cern.ch/record/2701507/ by using its CDS ID CERN-HR-Note-2019-030, it can't retrieve info from CDS

I get this alert:
CDS resource not recognised. Note that resource IDs relate to a specific video or image and are not the same as a record ID (which can contain several resources).
Is there any smart way to make this work? If not, are there any plans to extend the CDS field so it can automatically reference CDS records?
Thanks for the advice!
Óscar