Hi All,
I'm trying to make card grid with related cards like https://hse.cern/content/hse-safety-office with picture, name, role, etc… for my team page.
I follow this tuto --> https://webtools.web.cern.ch/technologies/drupal/expansion/cern-display-formats#card-grid
But, i don't know how add my content (content team page here https://test-2-ep-th-safety.web.cern.ch/team )
My view page setting is like this :

I would like learn how create beautiful grid card like their.
Maybe I didn't correctly understand how to make this view, that my first experience on Drupal.
For the moment i get something very ugly :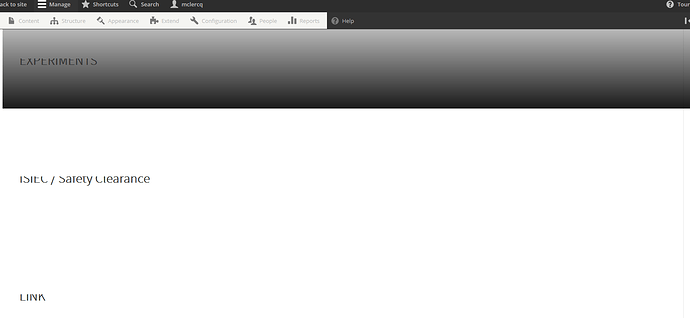 The content is my main menu ( i dont know why ).
Your help would be greatly appreciated.
Many thanks!