Hi,
I am trying to make my menu block show all the links expanded by default, up to the second level. Configuration is (should be) right: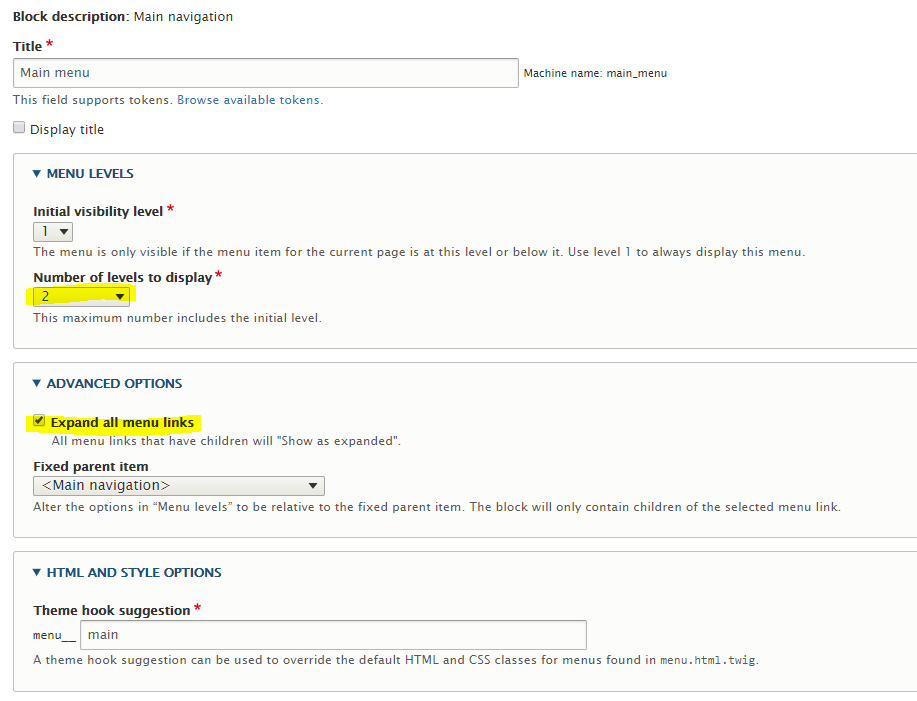 But after applying I realized that not only they don't show expanded, but they neither show when I hover or click the menu items…
I think I never saw this functionality working on the D8 CERN Theme, but I might have a bad configuration on the site. The site is https://test-sectors-drupal8.web.cern.ch in case any Drupal admin wants to take a look

Can it be related to showing the same block twice on the same page? I noticed that the contextual links also stopped working when I added the menu block for the second time on the page (by placing it on the center column of a section paragraph on a landing page).
PS: In terms of markup, the menu renders every sub-menu with the dropdown-menu class, so at least the server part works. The problem is the CSS coming from the CERN Base and CERN Clean themes, that invariably sets display: none to all the .dropdown-menu elements.
I can fix it with theming, but I guess this functionality should work out of the box. I will post here my CSS/JS solution when I have it.