Dear Drupal team.
Hope you had a great start to 2022!
I am now having major troubles accessing the following website: https://worldquantumday.web.cern.ch
It used to work perfectly until yesterday and today when I am having a demonstration of it — it just doesn't allow me to access the page. Could you please help me? (Attaching the screenshot too)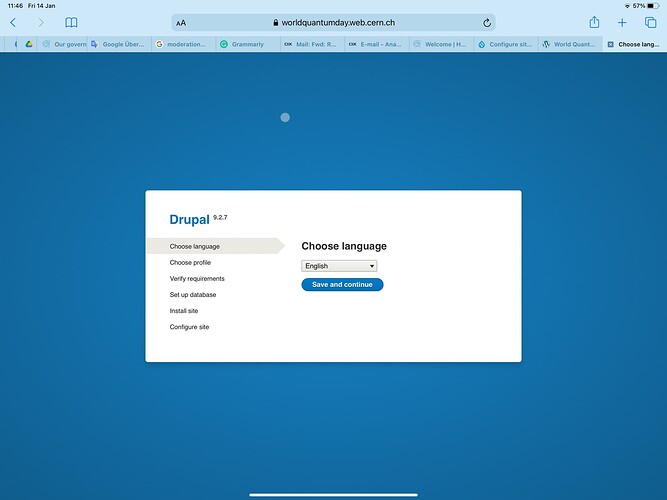 Thank you very much in advance!
With best regards,
Anastasiia