When opening the landing page of privacy.web.cern.ch in edit mode, the following error message is displayed: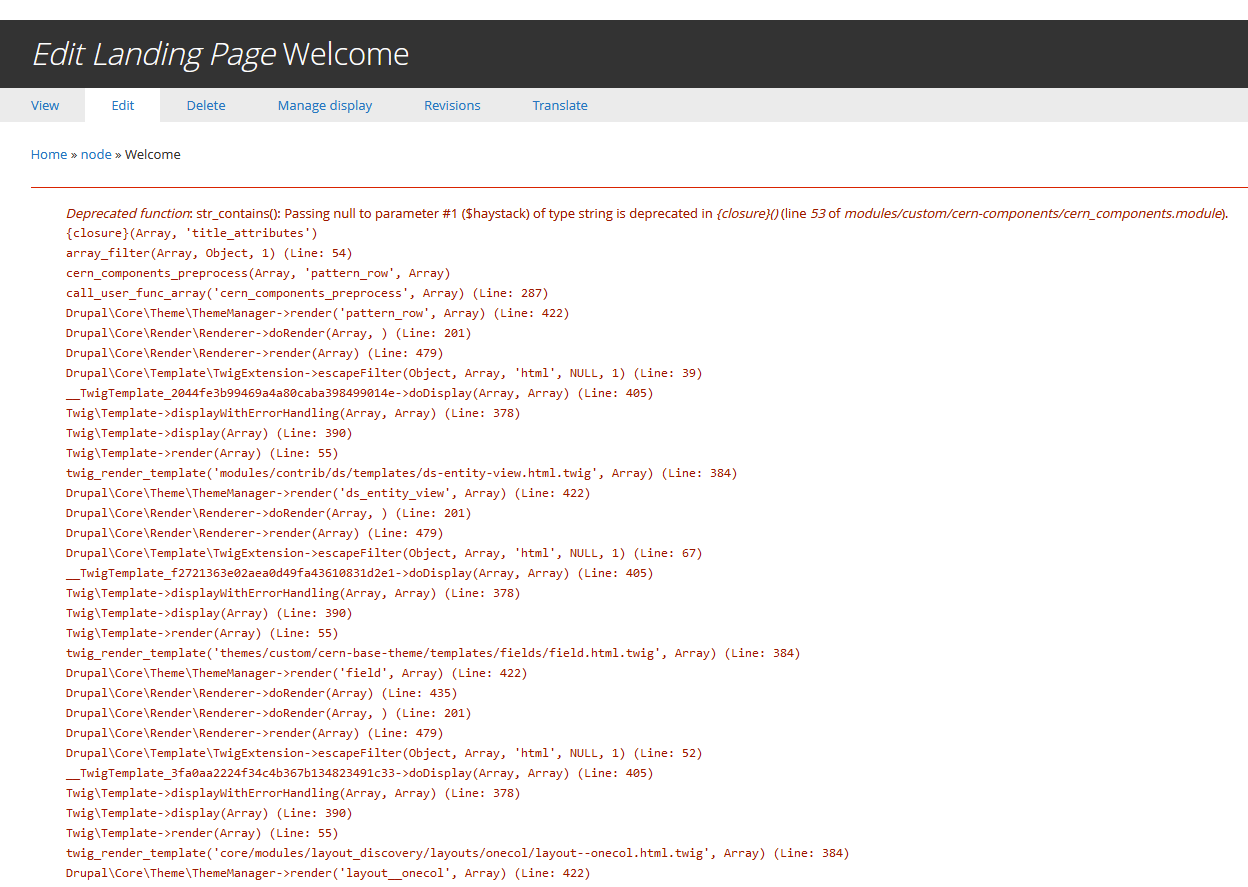 Unfortunately, the message is not very clear to me and I don't have a clue how to fix the problem.
Can somebody help, please?
By the way, the error prevents from updating the landing page.
And I did not change any configuration of the site, incl. modules.
Many thanks in advance,
cheers
gabi