Hello,
I am trying to migrate Drupal 7 Slidedow (based on Views module) to Drupal 8 CERN component Hero-Header. So far I managed the images to cycle, but there are two things which does not seem right…
First of all, I see a 120px magin. Is this intended? Would be nice to be able to configured it…
Secondly, I noticed that there is "On/Off" text cycling with each slide, which seems to correspond to "Show Breadcrumbs" options. No matter what I am doing I cannot get rid of it…
The problem is in the screenshot below: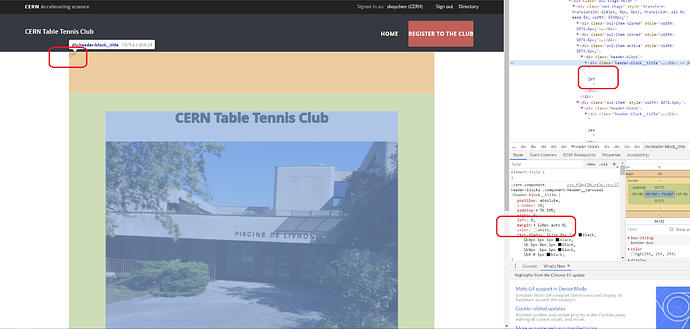 The page is: https://test-club-tabletennis.web.cern.ch/home
(cannot post images with configuration as I have 'new user' restriction and only allowed to post one image per post)
Any help is appreciated.
Best regards,
Serhiy