Hi everyone,
I had a question regarding the call to action buttons. When adding one, there is a fix amount of color already defined, however it's not exactly what we want. After looking in the appearance menu i found out that the color we set are correct. I tried to set a background without any color but for some reason the button doesn't take the color predefined in the appearance menu.
Also, after inspecting the elements the call to action button don't seem to be bootstrap element.
Is there a way to add a specific color without having to integrate the button in HTML/CSS ? The goal would be to have generic button that users can then add in the futur without specific web dev knowledge.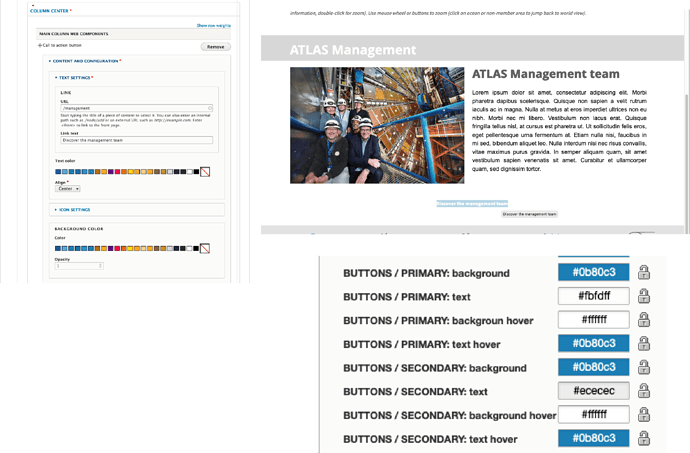 Thank you.
Maxime