Summary
I cannot add any section to the French version of my landing page.
Steps to reproduce
My landing page has already been translated from English to French.
I have added a "Discovers CERN Online" section in the English version (https://test-voisins2.web.cern.ch/). I need to do it again with the French version.
When I edit the French node, the "Add section" button does not appear in the "Components" tab.
I think that it is a bug because I could not make it work with other websites either.
Attachments
Edit English node: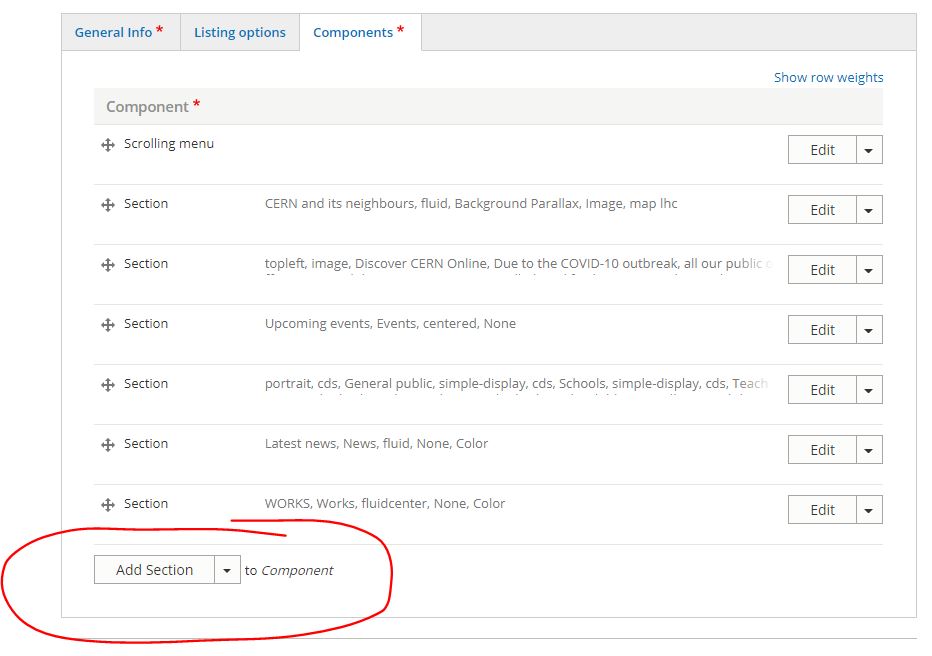 Edit French node: