Hello all,
I am wondering how I can do a multi-level accordion view for an FAQ. Talking about the below page,
https://fap-dep.web.cern.ch/acc/accounts-payable
The FAQ at the bottom is behaving exactly how I want, meaning being able to collapse a whole category. However, when opening them, the questions are displaying in a super ugly format. Is there a way I could have them showing like below ?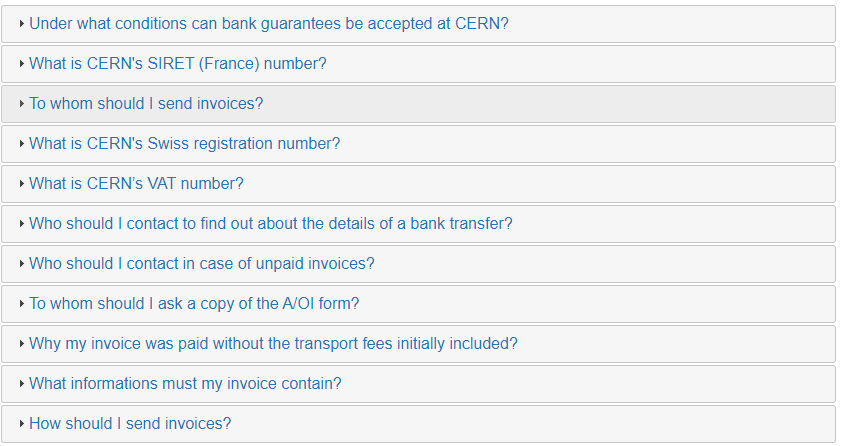 Many thanks in advance,
Benjamin