Hello everyone,
I am back with more issues…
I've just read some posts about same topic but they were more related to sending notifications. So let me just explain my issue.
We have some rules in D7 to be migrated to D8. Problem is, after I installed the D8 Rules module I miss some functionalities. It seems the project is been discontinued or no one is taking care of it.
First, there is no import rule option so they need to be re-created.
In D7 rules module, we capture the event 'saving content of type 'EN-CV Project' in order check some values and change a field value.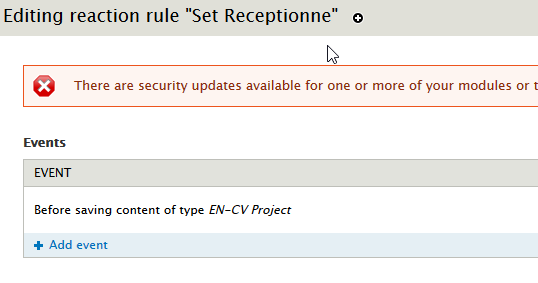 In D8, we can't select the content type 'EN-CV Project' so we need to enter the values without any reference. The way to enter the values is not well documented making difficult to enter any value.
Then, we specify the value of the fields we want to check to do some comparisons :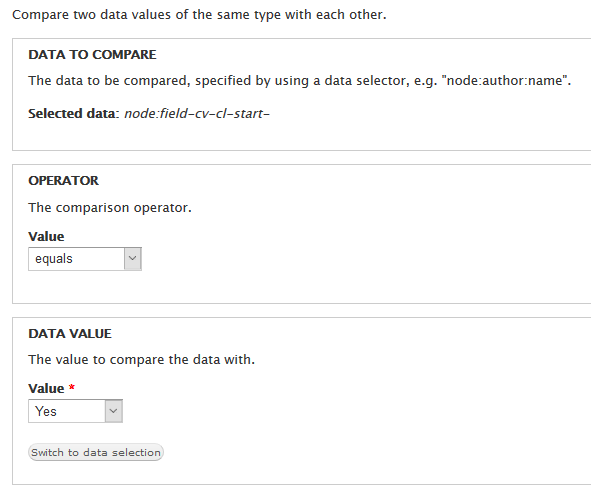 This menu is not the same in D8 so it is also impossible to find both the fields and values as in D7 module.
My question is, is it the module itself that needs to be upgraded or I'd need to use another module to do this in D8?
Do you know about any other module I could use for this purpose?
Thanks,
Juan