After some time working with WebForm, surveys, etc…
I've noticed some things doesn't render in the same way depending the type, or sometimes some options are not represented on the style.
I will try to give my feedback based on examples.
I will start with a WebForm that includes few Likert elements of different types (quality, satisfaction and Custom) and a Textarea setup to show 10 lines.
On Default Drupal theme it looks like this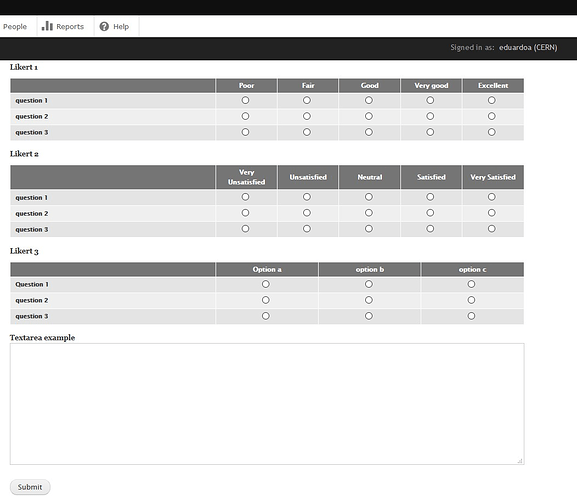 When changing to CERN theme the render is a bit inconsistent for the Likert elements depending on their type. Sometimes not using the complete width sometimes with different alignment right or left.
For the Textarea, the 10 rows settings is not persisted and it appears as 1 line textarea