Hello,
I deleted a view by mistake and had to recreate it, copying its defnition from my test site.
All work fine, apart from 2 grid views that have no preview in the edit page, and generate the following message when I try to open them.
The website encountered an unexpected error. Please try again later.
I have checked test and prod vierw definitions and they seem to be exactly the same…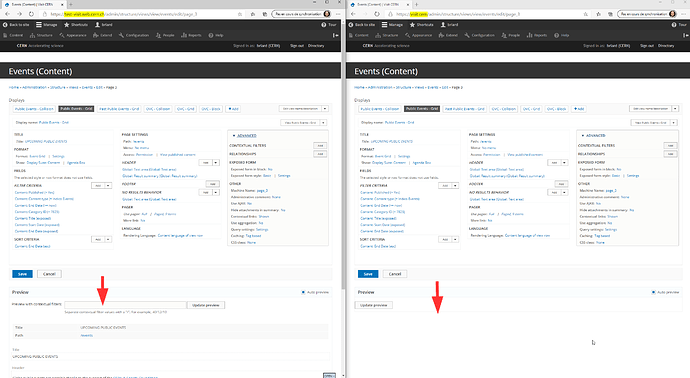 Other views than "Grid" (Collision or Block) work fine.
Website is:
PROD: visit.cern
TEST: cern.ch/test-visit
View is Events.
Page that raises the error is /events
Any idea or help would be more than welcome.
François