Hi - I've been following everything I can see at Upgrading to Drupal 9 | Drupal @ CERN but have run into the problem where I need to update the CERN Override Theme.
According to the above link:
The CERN THEME, CERN OVERRIDE THEME, and all CERN MODULES are Drupal 9 ready!
Although the report I am getting from Upgrade Status says otherwise: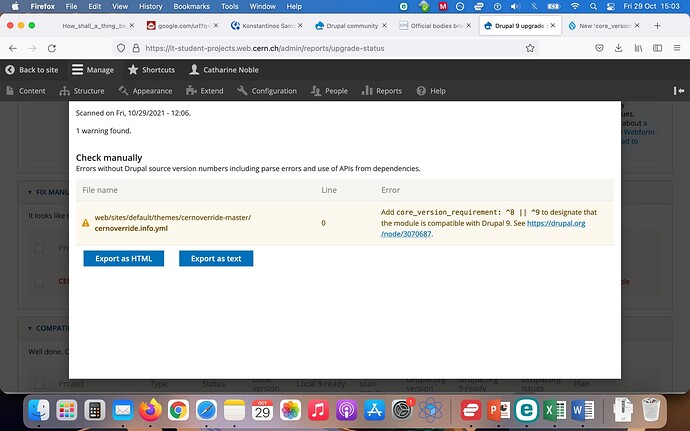 I went in via openshift, got the password out, got into Webdav, found the correct file but it turns out I can't actually save any edits on it.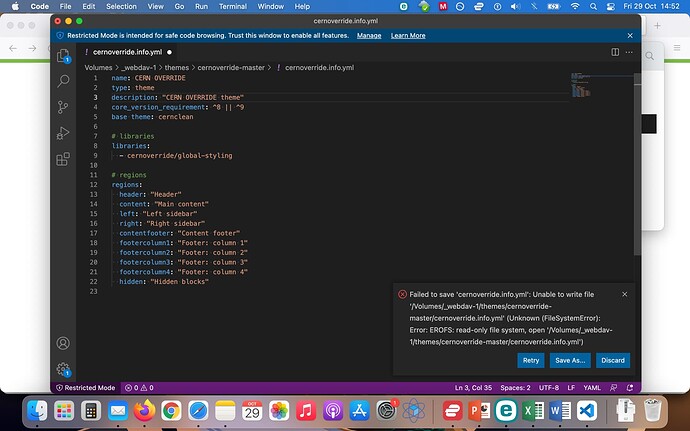 Help please!


-cath