Hello,
I have made a view displaying all the people working at my Experiment and wanted it to be orderd by first Affiliation (name of the university) and second the name. Affiliation is a taxonomy field, surname is a plain text field for sorting, which is not displayed (only exists for the view sorting).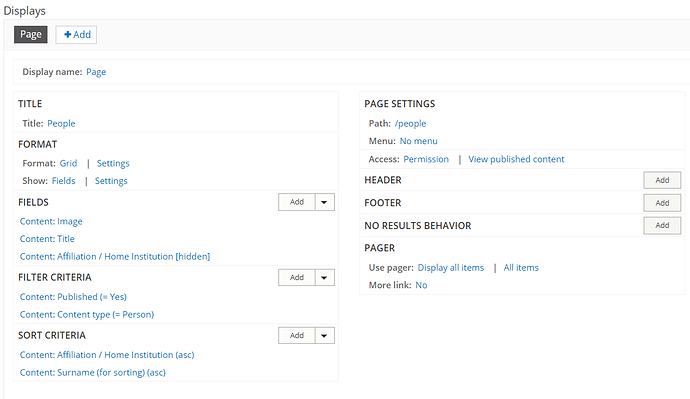 However, it only sorts for one of the sorting criterias. Either it shows me the right affiliation order or the right surname order.
So my question will be why does it do that and how can I get it right?
Thanks,
Nadine