Dear everyone,
I need to create a Content type that displays the News Full Content pattern. I want my articles to look exactly like the one from home.cern.
I have 3 questions:
Is it recommended to create a new content type (eg. called "News") or can I use the "Article" content type and just add the News full content display?

So far, I have managed to create pages that look a lot like the home.cern ones except that the title appears twice. I cannot find anywhere to fix this on the "Manage display". Anyone can figure out why?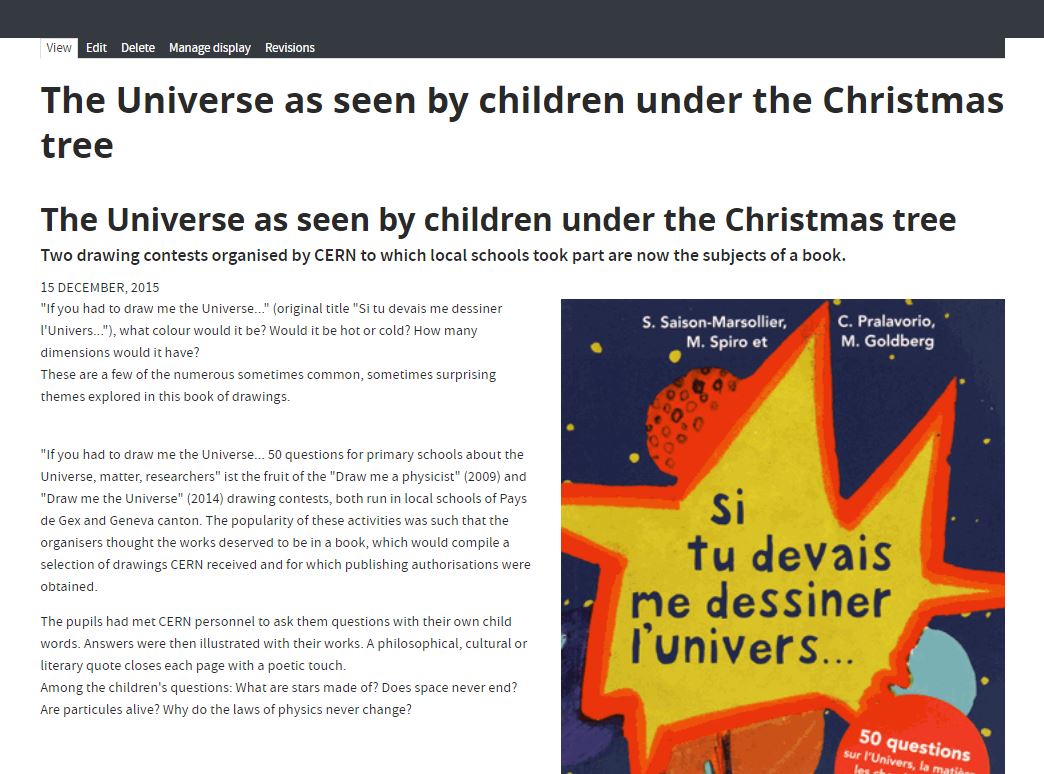 Finally, in order to copy the articles that are currently on our Drupal 7 website, or the news from home.cern, I need to tag other people than myself as authors. Currently, I can only tag a very little number of people. Any idea how / where I could fix this?
Many thanks!!
Marie