Hey,
I'm on https://test-lhcathome-d8.web.cern.ch/faq
I cannot get the FAQ items to expand to show the answer.
I've followed the instructions at https://webtools.web.cern.ch/technologies/drupal/expansion/cern-display-formats for Accordion, but just can't get it working.
I have my display mode selected; title, body etc:


And my view is: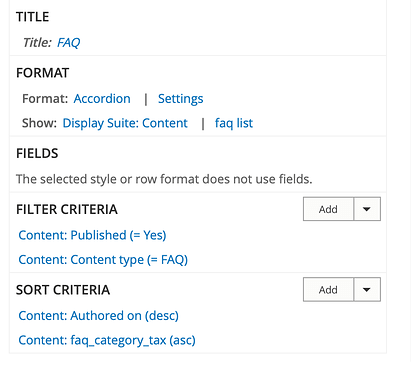 And yet it's not working… What am I doing wrong…?